About Alpine Home Watch
Hi, We are Dwayne and Glori Cavin, owners and operators of Alpine Home Watch. We have been married since December 1989 and have lived in Colorado since 2001. Dwayne is a native of Colorado and Glori is originally from California. Choosing to live in Colorado allowed us to enjoy the outdoors, skiing/snowboarding, off-roading and hiking.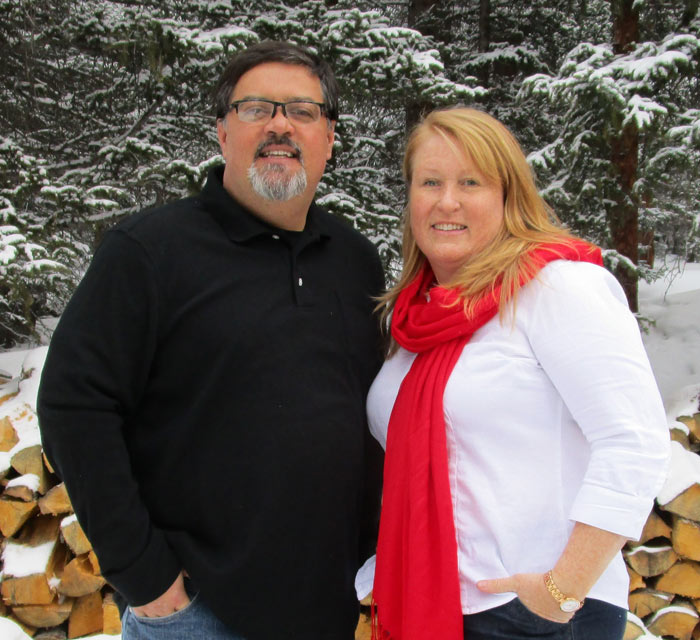 Since 1995 we have invested in properties and personally maintained, remodeled and managed them. We created our home watch company, because we understand that owning a home is a big investment and every home needs upkeep. There are unique conditions that exist managing a home in the mountains of Colorado and vacant homes are more susceptible to weather, break-ins, and creature infestation. Any one of these can create small problems that if not caught in time, can become big disasters.
As a long-distance owner, it can be stressful having to scramble to solve problems that you discover when you are on your vacation. You need experience and reliable help to care for your investment property. We hope that you will put our vast knowledge and experience to work for you.
Alpine Home Watch knows that each of our client's homes are different and we customize our home watch services to fit your needs. Alpine Home Watch services Breckenridge, Blue River, Placer Valley and the surrounding areas. We are licensed, insured, bonded and accredited with the National Home Watch Association.
For more info about Alpine Home Watch, Contact us today! Let us minimize the risk and maximize the potential of your second home.